RAP®2/CarDAQ-M®–MC Combo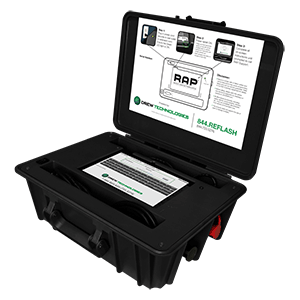 +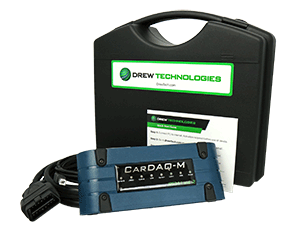 RAP®2 Flash kit
CarDAQ-M®–MC

• Do It For Me
• J2534 ECU Programming
• Chrysler, GM, Ford, Honda, Nissan, Toyota, and growing!
• RAP® Flash service is $125 per flash*
• First 3 flashes with RAP® Flash kit are FREE!


• Do It Yourself
• J2534 ECU Programming & Diagnostics
• All makes/all models
• OE subscriptions cost vary and are available in different terms
• Purchase and learn your own OE application

The RAP®2/CarDAQ-M®–MC combo kit was designed to assist shops in performing J2534 programming without the hassles and concerns of various PC requirements or purchasing and learning how to use OE applications that you're only going to use once in a while, while also giving shops the flexibility to decide the level of programming their shop is doing and decide when it makes better sense to embark on subscribing and learning how to do the programming themselves. Not to mention the additional benefits that the CarDAQ-M® provides with OE Diagnostics.
IMPORTANT NOTE: To receive your RAP®2/CarDAQ-M®–MC Combo in a timely manner, you MUST also complete our RAP®2 Customer Agreement.

For more information, call us toll-free at 877.888.2534. Office hours are 8:30 – 5:30 ET Monday – Friday.

* RAP®2 is rented to you for $49.95 per month, but if you use your kit two or more times each month we'll waive the rental fee for that month.