DrewLinQ


Heavy-Duty, Medium-Duty & Commercial Diagnostics and Programming tool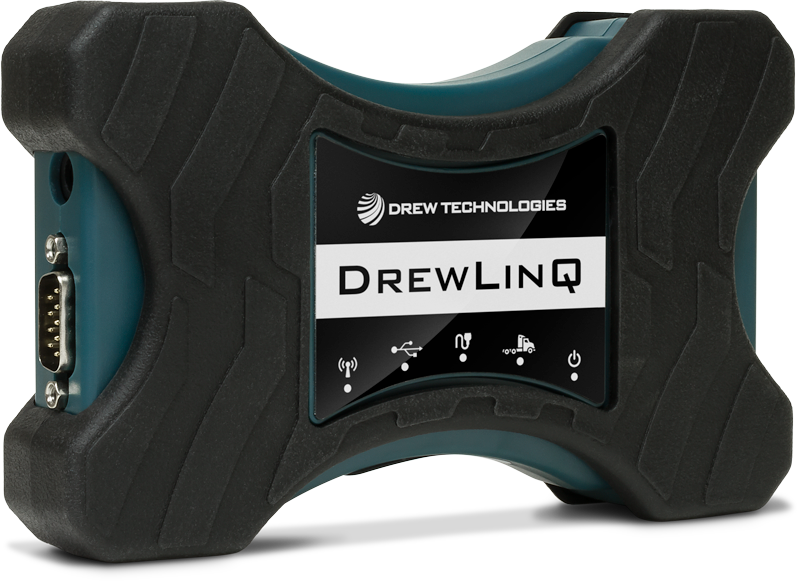 Drew Technologies' DrewLinQ supports Heavy-Duty, Medium-Duty, and some OBDII vehicles as well as off-highway, agricultural, military, automotive, and other industrial-stationary equipment in a single device. Supporting PC-based applications, the DrewLinQ utilizes 4 concurrent CAN (J1939/ISO15765) channels, J1708, J1587 and all OBDII protocols. It works with the TMC RP1210 A/B/C compliant applications you currently use as well as other J2534 OBDII pass-thru and diagnostic applications.
Click HERE to see additional DrewLinQ accessories including specialty cables for other manufacturers like CAT, Komatsu, Volvo, breakout boxes, and more, plus an extended warranty for up to 4 years!.
For our sell sheet with details about DrewLinQ, click HERE.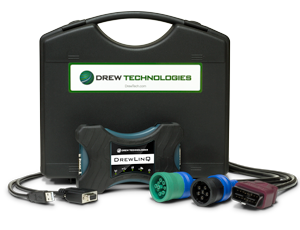 Standard DrewLinQ Kit
The Kit for Complete
RP1210 Support
Part#: DL-LD-HD-KIT
Includes: DrewLinQ device, 6/9 Deutsch Y Cable, Volvo 2013+ Cable,
Crossover Cable, USB Cable, CD, and QuickStart Guide
Price $700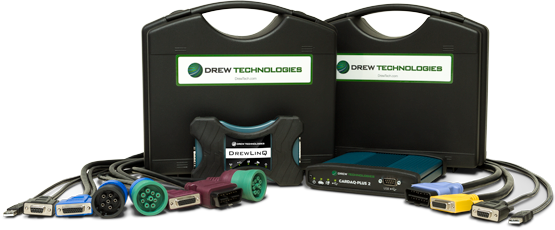 Master Bundle
The Kit for Complete RP1210 Truck
and J2534 Automotive Support
Part#: BNDL-CDP2-DL-01
Includes: CarDAQ-Plus 2® Kit
and Standard DrewLinQ Kit
Price $2,250